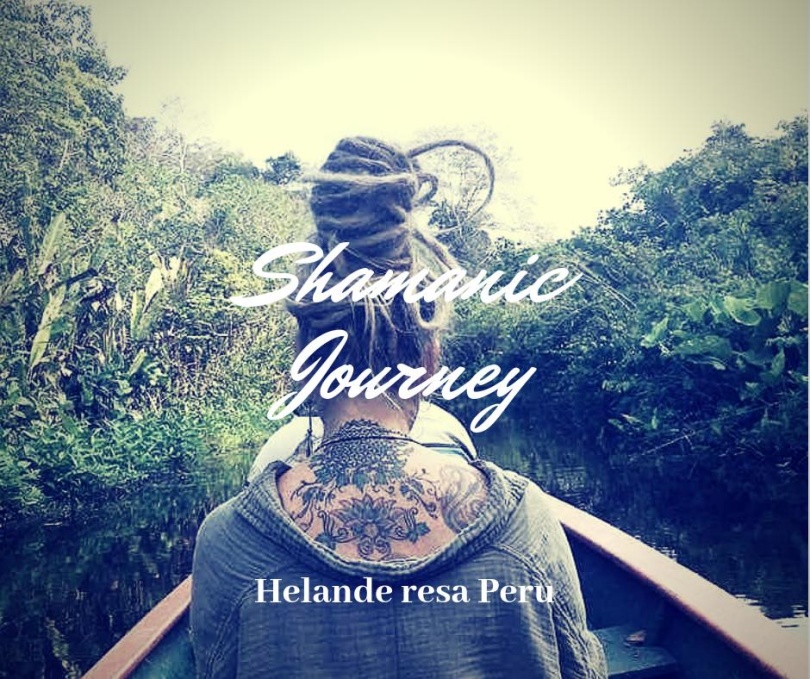 Shamanic healing and personal growth in "Amazonas and The Holy Mountains"
PERU - Healing journey September 2021

We welcome you to join us at a magical and spiritual journey to the Amazonas and "The Holy Mountains" in Peru. This education is a journey back to your origins and contact with your higher consciousness.

Pachamama calls us back to our true self. She guides and shows us our darkness, to heal the deep wounds we carry from generations back. It is time to retrieve yourself from all dimensions and let the gifts you carry from the Stars be shared with the world. This shamanic journey to Peru is deepening, transforming and heartopening healing inner process. You are in a safe space that lets you explore and acknowledge your patterns and behaviours that hinders you from manifesting light and love in your life.

Our healing journey begins with four ceremonies with the Mother Plant Ayahuasca in the jungle of Amazonas, together with our Shaman from Iquitos in northern Peru. We have immense confidence for his medicine, Spirits and Ancestors that works with him. The ceremonies will be held at night in a safe and holy space and will be finished when everyone has received the help they need in their process and healing. At day we explore and make beautiful excursions in the jungle to botanize among animals and jungle flora.
After the ceremonies, at day we also make time for reflection and sharings to help you integrate and land in your experiences.

After our stay in the jungle we fly to Cusco, continuing to a mountain village were we will stay three nights to regrouping after our ceremonies in the jungle and to prepare for our next meeting with the Father Plant Huachuma. This healing and expanding ceremony will be held in contact with the beautiful nature, mountains and Father Sun. Leslie has many years of experience working with San Pedro, also called Huachuma, a cactus and the plant medicine of the Andes.

Magnus and Ania, both Shamans and therapists have vast experience of guiding, coaching, educating in Shamanic healing, inner leadership. personal and spiritual growth. They are not couriers, but are there to hold space and help your inner healing journey.

After three magical days together with the Medicine woman Leslie we continue to the small village of Pissac. Here we stay one night to experience the market place with lots of beautiful things.
Filled with cozy restaurants that let many beautiful meetings happen. We leave Pissac to visit the witch market in Cusco where we stay at a hotel. Cusco is a wonderful city with lots to explore. Here you will have some alone time to dispense how you wish. Our healing expedition then continues to The Holy Mountains for a pilgrimage in Pachatusan to let go of what we no longer need to carry and open to our higher and true Self. Our intention is to be channels between heaven and earth, doing the energy work that Pachamama and The Creator guides us to for heightening the frequency of Mother Earth.

This journey is a deeply healing and transforming process for your own and the collectives higher good.
One of the holy mountains, Pachatusan, that the few descendants of the Incas - the Pacos, worship and do their ceremonies lies approximately 4000 meter over the ocean. Here we have our camping spot where we stay in tents and from where we begin our hikes to different power places where we together with Pacos will do Despachos and ceremonies to strengthen our bond with Pachamama, the Stars and our healing power as Healers.

We will end our journey with a gift ceremony for those that lives in the mountain villages, it is very much appreciated and touch all of us profoundly. It will be possible to visit Machu Picchu for those who wish

We welcome You who feel the calling from Pachamama, Mother Earth, in your heart.


Walk in beauty!
Ania & Magnus
Price is depending of group size and how the dollar,
but starts at sek 33.000
Register Healing journey Peru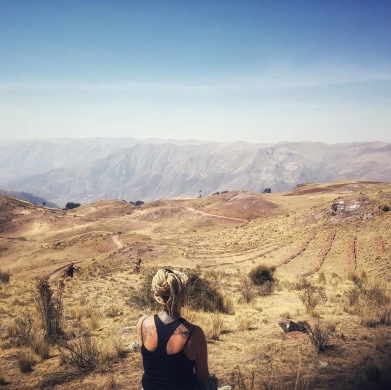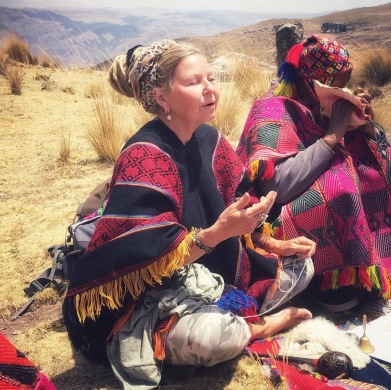 Teachers Healing journey Peru
Ania Munay and Magnus Munay, with Medicine men- and women in Peru.
Peru 2019
The Peru journey with Gaia Life i made in September 2019 still lives inside of med and is a beautiful memory for life!
The trip is very well planned and Ania and Magnus have laid all their time and love to find the most amazing content for this journey with all the beautiful and deeply healing ceremonies we get to experience one by one. All the meetings in ceremony with shamans, all excavations med wonderful guides, meetings with locals, meeting with the amazing and holy Peru has left a great mark with me, of the most profound healing and love, so that I still haven't absorbed all experiences and impressions. This journey is complete magic!


Thank you Ania and Magnus Munay! An thank you to my husband Niklas Nylén for joining me and made your journey together with me! I highly recommend all you who ponders, don't ponder anymore, just do it!

Hugs, Stella Nylén
Peru 2019
The journey to Peru was a life changing experience were i realized so many things in my life and were my soul grew in so many levels during meeting with the Shamans, Pachos, travel companions, licals, Magnus and Ania. Amazing nature experiences, environments and foods of such difference. The weather was amazing, from -3 to 40+ and I had the most wonderful journey that I carry with me for the rest of my life. It was fundamental and life changing. The journey was especially amazing with the support of my beloved wife and life companion Stella Nylén who alsoo participated❤️.


You who stand before the choice to do it or not? there are no other choice than to do it, reach a new insight in your life, level up, understand the great in the small and the small in the great.


Hugs, Niklas
Peru 2012
"To experience Peru is to get close to you inner core. The journey meant that I took part of an amazing culture, nature, meetings and mythical places, livingly framed by Magnus and Ania with experience and passion. Everything was well organized and despite if we were in the jungle of Amazon, with tents in the mountains at 3800 m height or in Cusco. All who wishes to take part of ancient traditions, knowledges and also receive personal growth this journey is highly recommended.
These weeks in Peru I carry with me always."
- Tomas Bech