FAQ Gaia's
healing journeys
Frequently asked questions - courses abroad
For it to be as accessible as possible to participate at any of our courses and educations we continuously aim to aid you anyway we can.
If you have any questions about our courses or wish for us to hold educations for your association or business please contact us!


What is included in the education?
Easiest is for us to send you the course program for the course you are interested of. Either by e-mail or post

Course program?
For each course there are a program with preliminary times, classes, teachers and so on.

What is included?
It may vary, depending on what education you refer to. See the program we send you first. Generally the cost is included for: teachers, spaces, materials and such. Other costs for accommodation and transport is paid to travel agencies.


What is a "travel agency"?
A travel agency is a business we hire so that we can conduct our educations and courses. We collaborate with many different agencies around the world. Many of which we have worked with for a long time, they know our needs and what you as student need and wish for - so that your wishes are fulfilled. Travel agencies also have great knowledge of the area and can often help guide you in your free time. They book your accommodation and look to transfer to/from airports, busses or so.

Double room or Single room?
Generally the travel agency book double rooms to all students. Sometimes dormitory. If you wish for single room it is important that you tell the travel agency early on, for it to be made possible.

In each course program you inform if you, and with whom, you wish to share room. Men and women always gets seperate rooms, if nothing else is asked for.
Normally there is an extra fee for single rooms.

What of the meals?
Generally breakfast is included at the hotels that the travel agency book. If you have specific needs e.g. allergies, vegetarian, we inform the travel agency of these.
Other meals you pay for yourself. Approximate prices can be seen in each course program. In some specific cases you need to bring your own lunch pack or such. Sometimes meals are includes.

Transportation?
Most times the travel agency arrange all transport regarding educations. If you need pickup at the airport please inform us in forehand. There are a form for this in the course program.

Flight?
As we are an educational business we only work with educations and courses. We ourselves buy tickets for our teachers, we will share information of our flights with you.
It is important to make notice of when the education begins in each country and when pick-up is. You find this information in our Calendarium and in the course program.


Payment- and cancellation policy?
Click here: "Cancellation of course" to read our payment- and cancellation policy. As previously explained, everything regarding transfer is accommodated by travel agencies and such. For such cancellation policies, refer to them. Normally you are covered by your home insurance and medical certificate is usually valid. Travel agencies usually accept partial payment by three months before departure, or 45 days before departure.


Business owner?
As business owner your are not covered by the same policies as private consumers, i.a. withdrawal is not valid for businesses. Contact us if you have questions regarding this.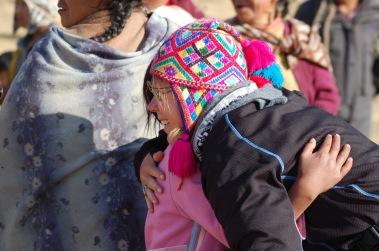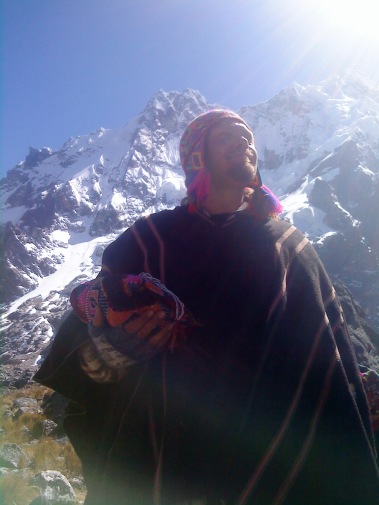 FAQ courses and educations in Sweden
Just as we wrote regarding educations abroad, we aim to meet your needs as customer and strive to expand and evolve to become better.

Food
We serve as much ecological, vegetarian and vegan food as possible. Often produced here or locally. We aim to serve much rawfood and adapt to different allergies, which you inform us of when registering.
The price for meals and accommodation is included in almost all of our courses and educations. We refer to specific course.

Accommodation
Accommodation is (if nothing else is specified in the course program) at Gaia Life retreat centre in Fjärås.
Bedding is in dormitory, normally with men and women in separate rooms. Stay in single room is sometimes possible to arrange, for an additional fee. Stay over before and after courses can be accommodated for and additional, reduced fee. You can rent sheets and towel, but we recommend that everyone bring their own since we care about the environment and wish to reduce laundry.
This also applies to water bottles and a personal cup with lid which we encourage guests to bring. If you haven't you are of course welcome to use what we have here. Always with the environment in mind.

Transportation
If needed we can come get you at the closest bus stop, usually "FJÄRÅS STATION" 8 km from Gaia Life. See more information about times at www.vasttrafik.se.
Ask us in the personnel for price and register for pickups and drops.

Booking policy
To avoid misunderstandings we have chosen that EVERYONE has to confirm our booking policy BEFORE we accept a registration to any of our courses, educations and retreats. To create safety both for you as customer and for our personnel.

We have a 60 days binding registration so that you as customer will know that the place is yours and no others, also as to create safety for personnel and the costs our operation has. Binding booking means for all of the education i.e. all occasions, no matter if you pay once or partially you are bound to pay the full sum of the education. Through registering and/or paying the registration fee or more you agree to our terms.
Read more at booking policy>>

Certainly we aim to solve late drop outs so that someone else can take your place.

When you register you agree to our booking policy and right to withdrawal.


Withdraw
You may read about your right to withdrawal at The Swedish Consumer Agency www.konsumentverket.se.

At Gaia Life AB the following applies
*Registration fee / deposit you agree to when registering is not refunded. I.e. right to withdrawal does not apply.
*At other registration fees you have a 14 day right to withdraw from the day you register.
*NOTE! if registration is done within 60 days before course start the 14 day withdrawal policy does not apply, which you have agreed to by registering.


Option to return
We only recognize the option to return regarding products at our farm shop, which is 8 days from the day of the purchase.
NOTE! this does not apply to eatables or any of our courses, educations or retreats. Open return does only apply to products at our farm shop.

We wish to meet you as customer/student with open arms and this to be clear BEFORE you decide, to avoid misunderstandings.
With our great love to share knowledge we hope to guide you in your personal growth so that you too can help others around you. To co-create beauty from the inside out.

with love, GAIA LIFE