SHAMANIC
HIGH PRIESTESS EDUCATION
"Priestess in the service of Mother Goddess"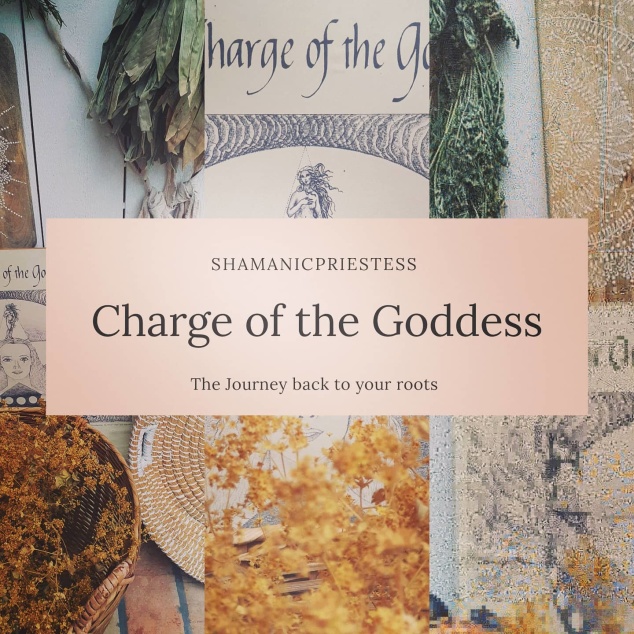 Welcome to Gaia's Priestess Training which is a journey through time and space. Based on a shamanic approach, you get to take part in old knowledge that is deeply rooted in your Womb and Mother Earth itself the source of all life.

Mother Earth The goddess calls on her daughters who were previously initiated in the name of the Goddess, who have a desire to reappear in the light, to be and work in her service. Or you Woman who has a deep longing to bring back your gift, primordial power and your soul's contact with Mother Earth, the Stars, Mothers and Ancestors who have walked the red path.

Gaia's priestess education works for you to find your way to walk and listen to the Goddess' voice within you. Our intention is to create a safe environment where you get the best conditions to dare to become who you are.

This two-year education is a profound, healing and transforming inner and outer journey on all levels. Where each participant receives guidance and coaching in their personal and spiritual growth. Practice and theory are alternated to achieve the best results.

The education is divided into two stages, where each stage is on four occasions that extend over a year. Between each occasion, the student is given tasks to perform to develop and grow personally, spiritually, and in his Priesthood.
Gaia's Priestess Education year 1
The first step is called Kvinnokraft "Medicinkvinnans väg" which is a deeply transforming and healing inner process.
During this year, the focus is on healing yourself, raising awareness of behaviors and patterns, imprints from generations back. We highlight our history in the light so that it can be honored and become a source of knowledge and power.
Based on the shamanic medicine wheel, we travel into the dream time and let the different directions show the way to bring home different parts of ourselves. With invocation, ceremonies, drumming, guided and channeled meditations, you are gently guided deeper into yourself, to reconnect with Mother Earth and your primordial power.
In the holy circle we weave a beautiful loving fabric where each individual is respected in his truth. You will learn the principle of the circle and the gift of sharing from your heart in sisterhood.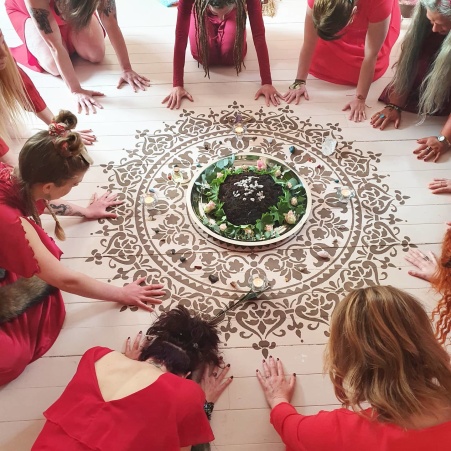 Priestess education year 2
The second step in the education is called "Prästinnan och Völvans väg". This year the focus is on the wheel of the Nordic year, the eight festivals and our Nordic Goddesses. You will learn about how you can use the changes of nature to deepen your contact with the Goddess and how the different faces of the Goddess reflect yourself in different ways. Now begins the inner and outer journey to step into the Priestess Self and strengthen your contact with Mother Earth Goddess. You will learn to hold your own ceremonies for yourself and others. We focus on inner leadership, personal responsibility and the ability to keep your own circles and your development in your own business in the service of the Goddess. This year we immerse ourselves in the healing and transforming power of the Primordial Mother. You are initiated into the feminine sexual power that lies dormant in the depths of yourself in your Womb. This primordial power that the Priestess / Völvan uses when she heals, conveys messages from the Dream Time, sedates and creates magic. You get to take part in ancient knowledge such as medicine women, priestesses, vaults shared since time immemorial. You will learn healing, the art of saithe, hold drum trips, ceremonies, create sacred space and outdoor seating. After this second year, you may call yourself Gaia Priestess or Gaia Natural Priest in the service of Mother Goddess.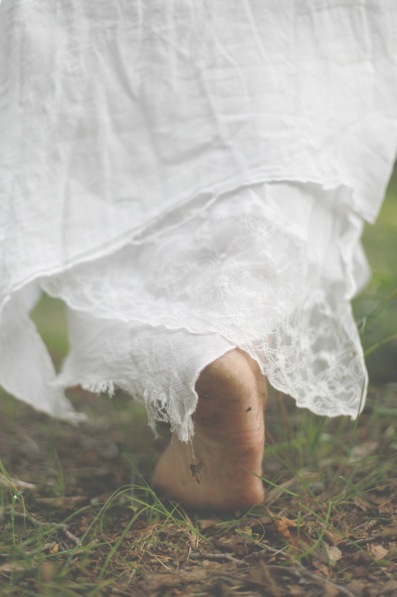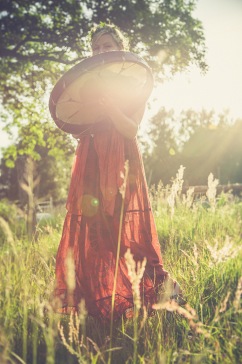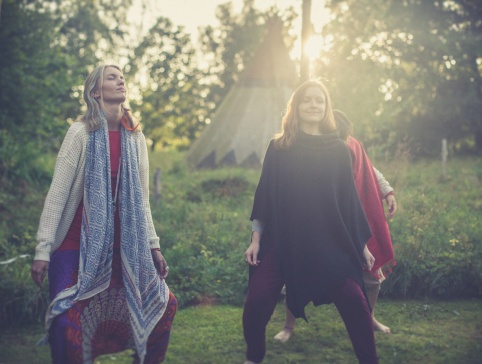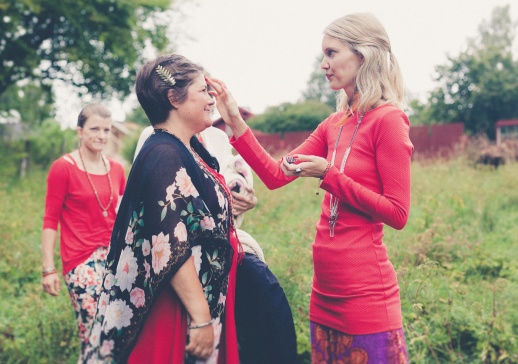 TEACHER - priestess training
REGISTRATION - priestess training
COST - priestess training
SEK 24,950 per year (24,950 x2) incl. food and lodging. Alternative installment payment on 8 occasions over a two-year period of SEK 6950 (SEK 6950 x 8)

NOTE! This is a two-year education and you commit to all 8 weekends upon registration. Should you have to give up one or more weekends, no diploma can be awarded.
No further starts planned..
Gaia Life does not belong to any community, which means that all participants do not commit to any faith. But we honor and affirm Mother Earth and the feminine power in balance with the masculine power. There is a limited number in each circle.
I reserve the right to choose those I deem most appropriate. You must not have ongoing drug problems or eat any form of psychotropic drugs​​​​​​​
I signed up for the Shamanic Priestess training at Gaia Life without meeting Ania, I just knew it was right. Her signal into the cosmos & the pulse through the earth reached me and made it clear that it was time. These two years have been the most powerful in my life and I honor this unique woman who flies next to me in sisterhood with so much love
Ania Munay is a pure force of nature that has a unique ability to awaken and support human transformation processes.
Fia Forström - priestess training 2019/2020