Shamanic Healing Education
This education is spread over two years. The first year is a profound healing journey into yourself. The focus is on healing you and seven generations back and forth.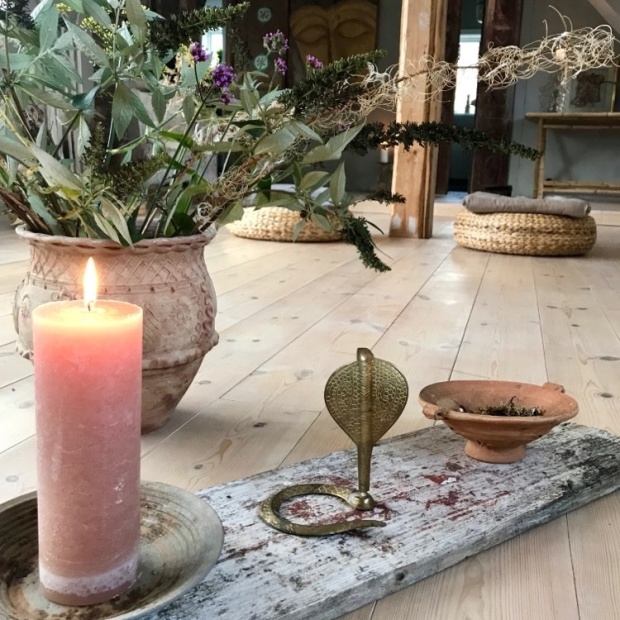 You get help with:

Your whole inner child and heal the wounds you carry with you, become aware and release the patterns and behaviors created from generations back, see your shadows and create peace with them, transform heavy energy and find the source of all life within yourself. You will learn to face your fears and regain the power behind them. Based on the shamanic attitude and point of view, review your preconceived notions of who you are and see the truths you and others have created that diminish and limit you. Instead, you are helped to open up to a more loving vision that serves your true self.

You are initiated into the feminine power, awakened the womb power and get to take part in old knowledge that you learn to use to reconnect with Mother Earth and all living things. It will be a journey where you will be helped to open up your channel between this world and the spirit world. With various shamanic tools, you will learn to transform heavy energy, fill yourself with new energy and power, contact your power animals, ancestors, guides, elements and more. The goal of the first year is for you to receive help to help yourself to heal yourself based on shamanic healing and regain your strength, knowledge and become aware of the gifts you carry with you. You will also learn to enter into another state of consciousness to communicate with other dimensions

The education also includes guided meditations, sharings, drum trips, liberating dance and movements, nature experiences, ceremonies, invocation, healing on yourself and others, transformation, energy work for Mother Earth etc.
This year is an immersion in the shamanic tradition, where you are guided and motivated to stand even more in your power and find your own inner leader. We encourage you to dare to speak your truth and listen to your inner voice and follow the path of your heart. You get help to develop yourgifts and learn to set boundaries for yourself, others and the spirit world. The importance of founding yourself will become more apparent and take more responsibility for your own growth. Your contact with Mother Earth, the power animals, the guides will be strengthened and you will learn to communicate and receive messages to yourself and convey to others.

This year we focus on healing others, doing your own ceremonies, circles etc. You get guidance and guidance in your process to take a bigger step in showing the world your gifts.

Year two also includes Trance healing, Channeling, drum trips, guided inner journeys, creating power tools, sitting out, etc.

Every weekend we weave based on what the Goddess and the ancestors have in mind. We are flexible in following the process that takes place in the group and based on the needs of each participant, which is also the shamanic approach to meeting what is happening and having confidence in the healing process.

During the second year, you will also have a couple of clients on whom you will practice shamanic healing and keep a journal. You will also get to read some books that are not mandatory but that we recommend. During the time between the course sessions, you are encouraged to work on your own with ceremonies and other exercises that are conveyed after the end of each course session

...
Date year 1 fall 2021 - booked up!
weekend 1: 29-31 Oct 2021
weekend 2: 11-13 Feb 2022
weekend 3: 6-8 May 2022
weekend 4: 8-10 July 2022

Spring 2022 Starts a two year programe:
weekend 1: 18-20 March 2022
weekend 2: 17-19 June 2022
weekend 3: 16-18 Sept 2022
weekend 4: 9-11 Dec 2022
weekend 5: 24-26 feb 2023
weekend 6: 19-21 maj 2023
weekend 7: 25-27 aug 2023
weekend 8: 1-3 dec 2023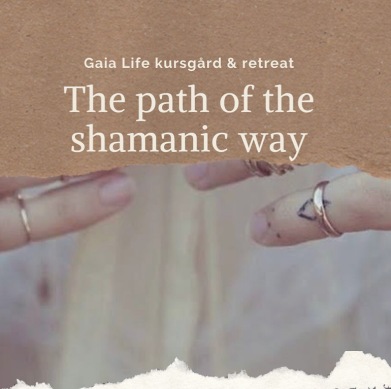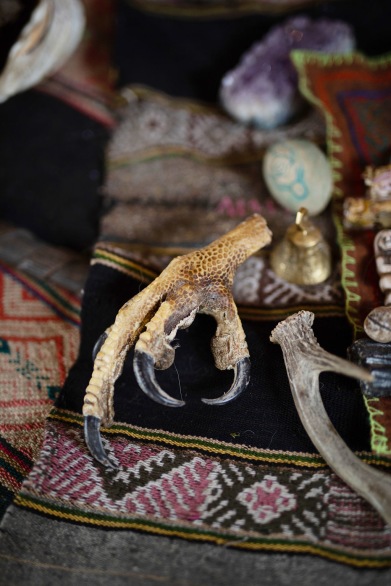 Cost:
The price for the education START 2021 is SEK 24,950 per year incl. food and lodging. (please notify, food allergy). It is possible to pay in installments on 4 occasions, at SEK 6,950 / weekend.

The price for the education START 2022 is
SEK 27,950 per year incl. food and lodging. (please notify, food allergy). It is possible to pay in installments on 4 occasions, at SEK 7,690 / weekend.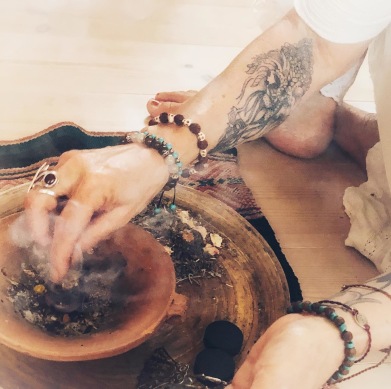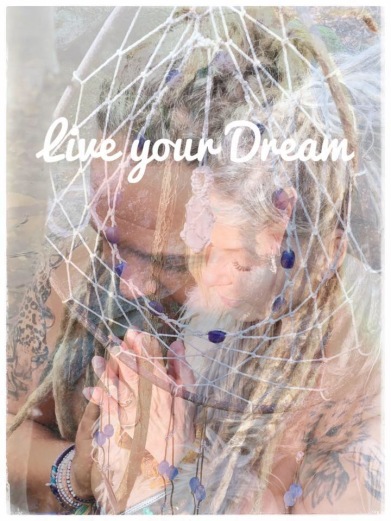 We want to emphasize that education does not make anyone a shaman. But provides a basic education in the shamanic approach and knowledge to use shamanic tools for shamanic healing. Those who are shamans receive help during the training to recover their knowledge and those who choose to walk the shamanic path and be trained to become shamans can get help to do this. A shaman is initiated either by the spirit world / ancestors as this is a chosen path for the individual many times since birth. Or by a Shaman that the individual is initiated by and help in developing his gifts. Walking the shamanic path means the desire to face one's fears and see these as opportunities for growth. And to take responsibility for their way of acting and reacting. The common denominator of walking the shamanic path is the approach to nature and all living things.

The word shaman means "the one who knows" Being a shaman means that you are one who conveys healing energy and messages from the spirit world. The importance of gaining more knowledge from the shamanic point of view is great and important for the Earth today. Many souls wake up and need help to establish and reconnect with Mother Earth and create a loving relationship with her and the Goddess in themselves. In order for there to be a balance between man and woman. Every shaman knows that the feminine force is the force that transforms what stands in the way of love .....
Hoo!
Quotes o Reviews - shamanic healing
An education, the only thing you really need in your life. Fantastic and safe treatment by Ania & Magnus. They have guided me to experience a deeper picture of the universe, helped me to open up and live in harmony with my newfound inner truth. With their support and my courage, I have grown enormously in my eyes & my heart. I'm living my dream now. This training is aimed at everyone & I recommend it to everyone.
- Robin, Shamanic Healing year 1 & 2

After a deep exhaustion depression, I found Gaia Life Kursgård & Retreat. A course yard in the middle of nature close to the knot, surrounded by a beautiful garden with a path down to a lake. Good vegetarian food is served here, prepared with love. My journey on Gaia begins with a Bara Vara Retreat weekend which then led to a 1-year education in Kvinnokraft. After peeling off a bit on the surface, I decided to move on and attend Shamanic healing training in two years. A fantastic education where I had to give full confidence to just let go and meet what needed to be met, to grow and flourish in my full strength in humility & love. Yes, a tough education but at the same time a fantastic feeling of freedom afterwards. Ania & Magnus guide the work during the education / educations with great knowledge and safe hands. They create magic in the circle! THANK YOU for giving me the opportunity to attend these courses. You have helped me to dare to open new doors in my life on my journey. Grateful <3
- Anna, Shamanic healing year 1

When I came to Gaia, I came home. For me, it is important that all the senses feel well and with Gaia's beauty, it is enjoyable to be in the environment at the same time as tough process work is done. Because, if you have chosen to go to Ania and Magnus' courses, you have also chosen to meet yourself beyond all layers, and sometimes mental understandings. I would like to say that no one is the same before and after their courses after the great transformation that is taking place. Ania can lead anyone anywhere if they are willing to go there. For me, who leads others in personal development and change, Ania has been given a significant role as she has been able to meet me at the level where I am and lead me into even more power.
- Johanna, Shamanic Healing year 1
If you are curious about yourself and want to develop on a personal level, I highly recommend this education. To shed light on events, attitudes, experiences and memories that one has a desire to relate to in a different way, during the training you get powerful tools and insights to navigate in a different way in your everyday life. I have dared to take my own steps in my development and also be even more amazed at ancient knowledge and magic in life. Ania and Magnus are powerful, enduring guides during this inner journey and with an unwavering faith and ability to contribute to one's own development. Thank you so much for this! "
- Tomas, Shamanic healing year 1 & 2